A specialist professional services firm that provides trusted advice, coaching, training and research.
Expert, independent advice, clear guidance and solutions that work.
Professional
Services
ProfWeb provides a broad range of professional services aimed at improving organisational performance.

Customised
Training
Our training material covers a wide range of technical, personal, specialist, consulting, project management and management disciplines.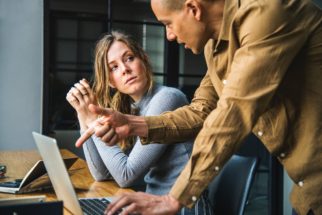 Coaching &
Mentoring
In addition to our consulting and training capabilities, ProfWeb has developed numerous coaching and mentoring courses and implementation approaches.
Specialised
Research
Due to its international network of affiliated organisations, ProfWeb has often been requested to conduct specific research on behalf of international or local clients.
The company consists of a global network of professionals who specialise in their area of expertise. Drawing from global best practice and expertise, the ProfWeb team has worked with numerous South African blue-chip companies, assisting them in optimising their existing business, human and technology investments. The company specialises in professional service delivery across varied disciplines to make a direct impact on the bottom line and to improve their ROI on people, processes and technology.
The ProfWeb approach is one of partnership with our clients, and each involvement is considered in the light of its unique environment. ProfWeb encourages key client personnel to be part of any change project team. Skills transfer, capacity building and involvement are emphasised.
DO YOU NEED PERSONALISED AND CONFIDENTIAL ADVICE? CALL US TO MAKE AN APPOINTMENT WITH ONE OF OUR MASTER COACHES RIGHT NOW!
Most Popular Training Courses
Connect with Profweb on Social Media for the latest Management Consulting updates.