Principles of Professional Consulting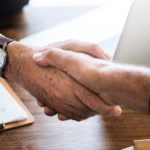 Request on-site delivery of this popular course at your location. Please indicate preferred dates.
INTRODUCTION
The Principles of Professional Consulting (PPC) programme is an introduction to the profession of management consulting and provides a combination of skills, knowledge, experience, and ability in order to bridge the gap between line management and management consulting.
The PPC Course is based on and encompasses the Common Body of Knowledge (CBK) and is endorsed by the Institute of Management Consultants of South Africa (IMCSA).
In order to attain Certified Management Consultant status, a consultant must prove competence in each of the areas of the Consulting Competency Framework.
1. OBJECTIVES
To enhance the skills of professionals who are already consulting but who have never attended a formal course in Management Consulting.
To develop the knowledge and skills required to prepare functional/technical experts for Management Consulting.
To introduce aspirant management consultants to the principles and process of Management Consulting.
To assist those who interact regularly with Management Consultants.
2. OUTLINE
Objectives of PPC
History and Definition
Characteristics of a Management Consultant
Consulting Lifecycle
Opportunity Management
Types of Opportunity
Approaching Prospects
Opportunity Qualification
Approach to a Qualified Opportunity
Preliminary Analysis (Diagnosis/Design)
Estimating Effort and Cost
Developing the Proposal
Closing the Sale
Contracting
Execution
Planning
Research and Data Collection
Analysis / Synthesis
Conclusions and Recommendations
Engagement Management
Reporting
Conclusion and Recommendations
Securing follow on work